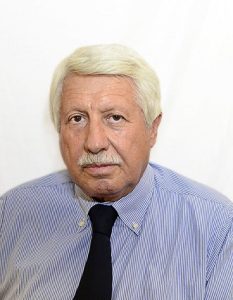 ROSAZZA Tranquillo Gianin graduated from the Institute of Technology in 1968, Italy. He has over 40 years' experience in Civil and construction engineering across different companies in Nigeria, Democratic Republic of Congo and Zambia.
Rosazza was the Area Manager with New Technics Construction and was responsible for the construction of KICC, Shoprite complex at Festac Town and various real estate projects including private and industrial buildings.
Also, he was the Construction General Manager with Turnkey Ltd, Technical Director with Horatio Ltd, Area Manager with G. Cappa PLC, Prokect Manager with G. Cappa Plc, Construction Manager with Sozagec Ltd- Ziare, Construction manager with Brunelli – Zamia and Construction Manager with Albion Ltd to mention a few.